Walk for Life
Speak for those who cannot speak for themselves (Proverbs 31:8a)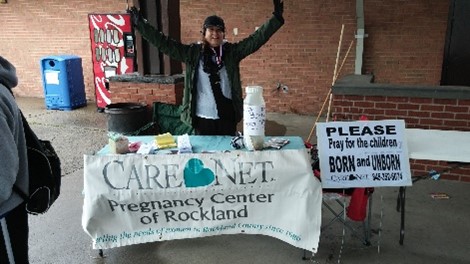 The WALK FOR LIFE is a  family fun, celebration of Life!
Walk For Life is held every year. 
The number one way you can help is signing up to walk and by personally asking for pledges from the people you know to support the ministry of Care Net thru this event to continue its mission to save lives, spare hearts and further the Gospel of Jesus Christ.
We can lift up LIFE and make a significant impact on our community. Your support will help Care Net rescue the lives of pre-born children and offer life-affirming choices to women throughout Rockland County.