Stories
Our Life Stories
Saved by Grace
I have told you all this so that you may have peace in me. Here on earth you will have many trials and sorrows. But take heart, because I have overcome the world." (John 16:33)

Care Net exists to serve women in an unplanned stressed pregnancy regardless of age, race, nationality, religious affiliation, disability or any other arbitrary circumstance. Our services are also extended to the family and father of the child.
Nancy, a local social worker, busy working from home to continue to assist clients found Care Net Pregnancy Center of Rockland. She was eager to find help for a hospitalized mother who contracted COVID-19 and was for forced to deliver prematurely a 7-month old baby boy. The mother was on a respirator and her family sought help for the baby who was not infected with the virus but with Pneumonia and in an incubator.

Care Net was able to connect with the baby's uncle who was in the process in accepting custody of the child to care for him. We assisted him with much needed material items for the child release from the hospital. To date we've learned the mother passed, but the baby is healthy and growing fast!
Thanks to your partnership. God is using you to make this support possible to families in need!
Unexpected Blessing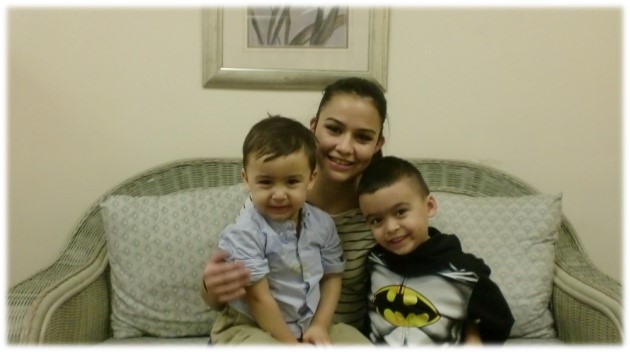 It was Winter, and a young lady named Sandy came in with her boyfriend who was twenty-five years old. She was eighteen. She needed a pregnancy test, which she self-administered and read as positive. She was very abortion vulnerable. He wanted her to abort, but was willing to view an ultrasound to see the baby. She said she never believed in abortion, but didn't know what to do.
Her counselor says "Close to 2 months later, Sandy came back. She was showing and rubbed her tummy to show me saying ''see I kept it ''."
Some time later, we received a phone call from Sandy who wanted to say thank you to the of Client Services, and wanted to stop by. The next day she came to the Center and was accompanied by 2 boys. We rejoiced as she told us how grateful she was by our Center and the helped she received from us. One of the boys was the baby she carried and gave birth to. She told us she married her boyfriend and had a second son. She went back to school and was graduated with a degree in Teaching. She also accepted the Lord and is attending a church.